Illinois Phys550 Molecular Biophysics
Abstract
Physical concepts governing the structure and function of biological macromolecules; general properties, spatial structure, energy levels, dynamics and functions, and relation to other complex physical systems such as glasses; recent research in biomolecular physics; physical techniques and concepts from theoretical physics emphasized. Designed for students without appreciable background in biology and chemistry.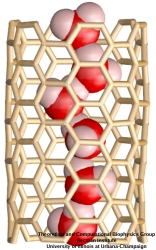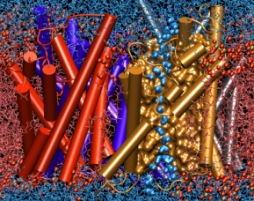 Bio
Klaus Schulten received his Ph.D. from Harvard University in 1974. He is Swanlund Professor of Physics and is also affiliated with the Department of Chemistry as well as with the Center for Biophysics and Computational Biology. Professor Schulten is a full-time faculty member in the Beckman Institute and directs the Theoretical and Computational Biophysics Group. His professional interests are theoretical physics and theoretical biology. His current research focuses on the structure and function of supramolecular systems in the living cell, and on the development of non-equilibrium statistical mechanical descriptions and efficient computing tools for structural biology.
Honors and awards: Award in Computational Biology 2008; Humboldt Award of the German Humboldt Foundation (2004); University of Illinois Scholar (1996); Fellow of the American Physical Society (1993); Nernst Prize of the Physical Chemistry Society of Germany (1981).
Credits
Submitted by Nahil A. Sobh (NCN@Illinois Site Lead)
Video-tapping, Video-Editing, and Page design by:
Umair Irfan, Omar Sobh, and Joseph M. Cychosz
Sponsored by
NCN@Illinois
References
1. Physical Biology of the Cell, Rob Phillips, Jane Kondev, Julie Theriot
2. Mechanics of Motor Proteins and Cytoskeleton, Joe Howard
3. Biological physics: Energy, Information, Life, Philip Nelson
4. Random Walk in Biology, Howard Berg
Cite this work
Researchers should cite this work as follows:
Tags